Ideal-Air - CG3 Dehumidifier - 170 Pint (700835)
The CG3 Commercial Grade Portable Dehumidifier from Ideal-Air is rated at 170 pints per day at 86° Fahrenheit / 80% Relative Humidity (RH) and 100 pints per day at Association of Home Appliance Manufacturers (AHAM) standard conditions (80°F / 60% RH). Rugged, shock resistant construction. Quick maintenance with easy filter access. Easy to move, built-in handle and heavy duty wheels. Stackable to save space (up to 2 high). A humidity removal set point to be used for the CG3 can be used in a continuous humidity removal operation mode. Easy to use digital display panel with Relative Humidity readings. Built-in condensate pump and quick connecting hose. Perfect for use with Titan Controls humidity controllers.

Ideal-Air CG3 Specifications:
Dehumidifying Capacity (86°F / 80% RH): 170 pints/day
Dehumidifying Capacity (AHAM Conditions 80°F / 60% RH): 100 pints/day
Rated Power Input / Current (86°F / 80% RH): 1173W / 10.2A
Power Supply: 115V / 60Hz
Working Temperature: 41°F~89.6°F
Electronic Touchpad
Maximum lift for water removal 20 ft
7 ft power cord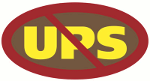 Weight: 133 lb.
Dimensions: 26.3in. × 22.6in. × 42.5in.