Quest - PowerDry 1300 Dehumidifier (700822)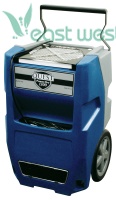 Model: 700822
The Quest PowerDry 1300 is the perfect dehumidifier for the grower wanting flexibility and convenience. Whether you are a grower looking for a little extra capacity at the most critical peaks of the grow cycle, a temporary supplemental dryer, or the flexibility of a product that can be moved to various rooms when needed, the Quest 1300 is the product for you.
The Quest PowerDry 1300 is constructed of the highest quality components, and is protected by a heavy duty "ROTO" case. Compared to other products, made of cheap plastic, the Quest 1300 is designed and built to last. Included with every Quest 1300 is a high capacity pleated filter. The superior filtration of the 1300 is designed to capture mold, spores, pollen, and dust – effectively cleansing the room of dangerous particles. When it comes to keeping your plants safe from mold, mildew, bacteria, and disease, accept no substitute.
Quest PowerDry 1300 Specifications:
Blower: 190 CFM
Power: 550 Watts
Supply Voltage: 115 volt - 1 phase - 60 Hz
Amps: 5.0
Energy Factor: 2.37 L/kWh
Operating Range: 33°F - 110°F
Water Removal: 64 Pints/Day @ 80°F, 60%RH
Efficiency: 5 Pints/kWh
Air Filter: 1" Pleated Media MERV-7
Power Cord: 20' - 115 volt grounded plug
Warranty:

1 year 100% parts and labor
5 year sealed refrigerant system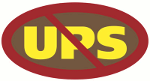 Weight: 79 lb.
Dimensions: 17in. × 20in. × 30in.