Quest - CDG74 Dehumidifier - 75 Pint (700855)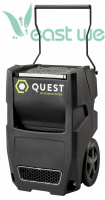 Model: 700855
QUEST CDG74 Dehumidifies 75 pints/day @ 80°F/60%RH and only uses 5.5 amps. QUEST CDG74 is constructed of the highest quality components and is protected by a heavy duty ROTO case. Includes a high capacity pleated filter. The superior Merv-8 filtration of the CDG74 is designed to capture mold, spores, pollen and dust – effectively cleansing the room of dangerous particles. Lightweight and portable at only 82 pounds with 12 in wheels and retractable handle with 20 ft 120V power cord. Has flexible controls and a small footprint at 17 in x 20 in. Includes an internal pump with 33 ft detachable hose. Warranty and Support: Provided by Quest. Warranty: 1 year parts and labor and 5 year compressor and refrigerant system.
Quest CDG74 Dehumidifier Specifications:
Auto restart
Internal pump
20′ power cord
30′ water hose
Merv 8 filtration
Water Removal: 75 pints per day 80F/60% RH
Warranty:

1 year 100% parts and labor
5 year sealed refrigerant system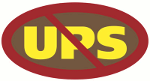 Weight: 93 lb.
Dimensions: 21.5in. × 19in. × 36in.