Microbe Life - Root Dip-C Quart (CA Only) (717660)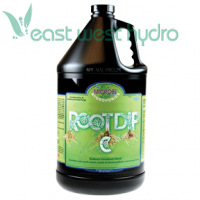 Model: 717660
Specifically created for foliar applications, root dips and root drenches, this supplement to ML/Photosynthesis Plus and ML/Nourish-L, combines the high concentration of photosynthetic cultures with natural, rare earth humates and essential elements for improved plant biology.
For sale in CA only.
Weight: 2 lb.
Dimensions: 3.19in. × 3.19in. × 8.88in.